.
.
CFR, Bilderberg Group, Trilateral Commission, New World Order & ETs
Paul Hellyer Former Minister of Defense of Canada reveals all in his new work researching the New World Order, the U.S. shadow government, and the 'money mafia' which is at the apex of the cabal that has been running the U.S. and much of the world since World War II.
.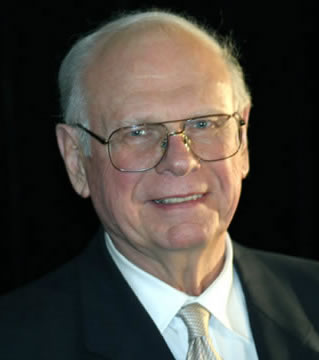 .
Exposing perceived fault lines in our banking and financial systems and explaining how unemployment could be cut in half in two years and worldwide prosperity restored, this book argues the existence of exotic energy sources to replace fossil fuels and consequently recommends an immediate end to fracking and offshore drilling for oil. It further urges an immediate worldwide mobilization to replace the energy source in every car, truck, tractor, ship, airplane, and house on Earth in seven years in a desperate effort to save the planet from further overheating. The book blasts government secrecy, and more than 65 years of supposed lies and disinformation, and demands full disclosure of what they know about visitors from other realms and their technology and the extent of their collaboration, including any treaties that may have been signed by them. With more than 65 years of participation in and observation of political and economic systems—beginning with the Great Depression, extending through World War II, the postwar era of hope for a better life, the Cold War, the subjugation of democracy by oligarchy, and the subtle but continuous militarization of America—Paul T. Hellyer analyzes what he believes has gone wrong with the world and its economy and suggests radical measures to introduce a universal culture of peace and cooperation.
.
.
Paul Hellyer ★
UFO Alien Disclosure New World Order ♦
Former Minister of Defense of Canada Reveals
.
Paul Hellyer Interview – Canadian UFO Alien Disclosure Is Imminent
- "At least four species" of alien UFOs have been visiting Earth for "thousands of years."
- Some of the aliens hail from the "Zeta Reticuli, the Pleiades, Orion, Andromeda, and Altair star systems" and "may have different agendas."
- Alien enthusiast Linda Moulton-Howe is correct that "there are live ETs on Earth at this present time, and at least two of them are working with the United States government."
- Global warming is the primary threat to humanity and dealing with it is being held back by our "wars to control oil" and the "infinitely silly banking and financial system."
CANADIAN'S EX MINISTER OF DEFENSE Paul Hellyer At Exopolitik Conference
Canadian's former minister of defense, Paul Hellyer, demands that the US government end the secrecy surrounding UFOs and back-engineered craft.
- A shadowy "cabal" comprised of "the Council on Foreign Relations, the Bilderbergers, and The Trilateral Commission, the international banking cartel, the oil cartel, members of various intelligence organizations, and select members of the military junta" control world affairs and are scheming to create "one world government."
- "Canada, too, is included in the grand plan" for one world government.
- After 9/11, George W. Bush should have listened to Osama bin Laden to learn the true causes of the terrorist attack.
.
.
.
.