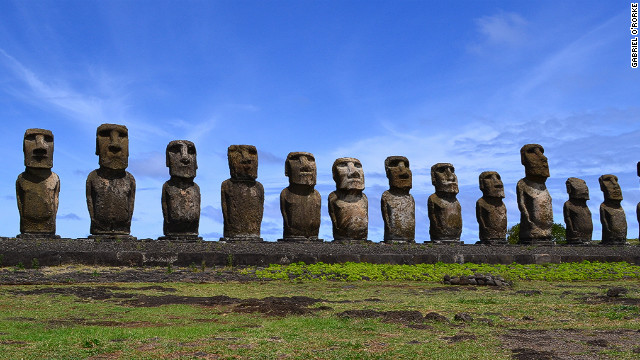 Evidence Found Across the Globe of Highly Evolved Human Species from before the Ice Age, Demand Scientific Recognition of our Past that Depicts Societies of Advanced Technology and Culture
Houston anthropologist,
Dr. Semir Osmanagich
, founder of the
Bosnian Archaeology Park
, the most active archaeology site in the world, declares that irrefutable scientific evidence exists of ancient civilizations with advanced technology that leaves us no choice but to change our recorded history. An examination of the age of structures across the earth reveals conclusively that they were built by advanced civilizations from over 29,000 years ago.
"Acknowledging that we are witness to fundamental proof of advanced civilizations dating back over 29,000 years and an examination of their societal structures forces the World to reconsider its understanding of the development of civilization and history," explains Dr. Semir Osmanagich. "Conclusive data at the Bosnian Pyramid site revealed in 2008 and confirmed this year by several independent labs who conducted radio carbon testing dates the site at 29,400 +/-400 years minimum."
"The ancient people who built these pyramids knew the secrets of frequency and energy. They used these natural resources to develop technologies and undertake construction on scales we have never witnessed on earth,
"
said Dr. Osmanagich. Evidence clearly shows that the pyramids were built as
ancient energy machines
aligned with the earth's energy grid, providing energy for healing as well as power.
Knowledge of advanced Homo-sapiens has been suppressed or ignored by the scientific establishment because it contradicts the current views of human origins that don't agree with the dominant paradigm.
READ MORE HERE
http://aquariusparadigm.com/2013/11/13/waking-times-debbie-west-houston-anthropologist-reveals-irrefutable-proof-that-recorded-history-is-wrong/