.
.
.
.
The parasite my lab is beginning to focus on is one in the world of mammals, where parasites are changing mammalian behavior. It's got to do with this parasite, this protozoan called Toxoplasma
To arrive at the edge of the world's knowledge, seek out the most complex and sophisticated minds, put them in a room together, and have them ask each other the questions they are asking themselves.
.
READ MORE
http://edge.org/conversation/toxo
.
.
.
MILITARY INTEREST IN TOXO
(BEHAVIOUR NERVE VIRALS)
Toxoplasmosis
.
Folks who know about Toxo and its affect on behavior are in the U.S. military. They're interested in Toxo. They're officially intrigued. And I would think they would be intrigued, studying a parasite that makes mammals perhaps do things that everything in their fiber normally tells them not to because it's dangerous and ridiculous and stupid and don't do it. But suddenly with this parasite on board, the mammal is a little bit more likely you go and do it. Who knows? But they are aware of Toxo.
.
.
.
Maybe it's got something to do with treatments for phobias down the line or whatever it is to make it seem like anything more than just the coolest gee whiz thing possible. But no doubt it's also a tip of the iceberg of God knows what other parasitic stuff is going on out there. Even in the larger sense, God knows what other unseen realms of biology make our behavior far less autonomous than lots of folks would like to think.
.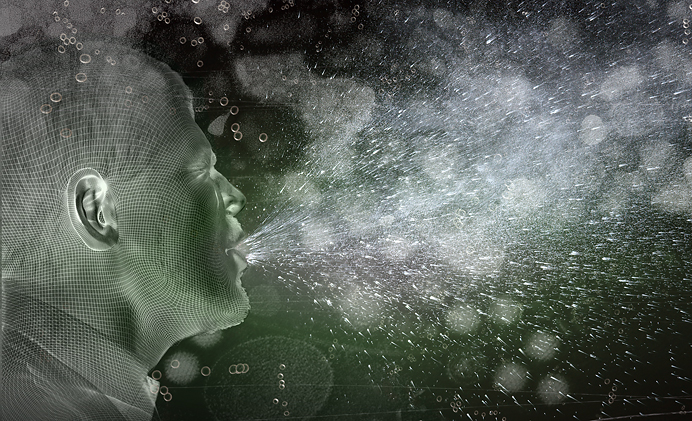 .
TOXIC MEDIA
FEEDING THE PARASITICAL
CONSCIOUSNESS
.
WORDS … SᗡᴚOM … Ш☮ℝÐϟ … ₩ѺℜÐϟ
.
When blowback falls on the sources of fraud, there will be no place to hide.
.
JOHN LASH
.
Genocide & The Archontic Infection
.
John Lash returns to discuss how he recently came to the political issue of White genocide after being deeply involved within the Sophianic myth. Johns explains how he discovered that the myth itself contains details of White genocide. We'll discuss the supernatural factor behind this plan, an archontic force at play that has infected a specific race who are serving as proxies of the Archons. Raging on the planet, this archontic infection is both neurological and ideological. John talks about Sophia's correction, her collaborators and what can stop the archontic infection as told by the Gnostics. We'll continue to profile the problem and discuss the taboo of stating the obvious. Lash gives two perspectives on why we didn't see this agenda sooner. Also, he explains why the Gnostics were against procreation and how they warned it could be used as a weapon. Later, John speaks on the importance of reviving folk memory circuits and recovering important racial memory. At the end we'll discuss Jewish liberation in 1859 and how they got the upper hand. John also talks about German genocide.

.
.