.
.
.
Nation of Islam Minister Louis Farrakhan Farrakhan has often described how he believes he was invited aboard an unidentified flying object he calls "the wheel" where he said he heard the late Nation of Islam leader Elijah Muhammad speak to him. .
ELIJAH WITH MALCOM X
.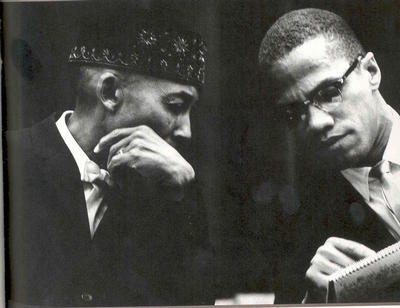 .
ELIJAH WITH ALI .
.
ELIJAH WITH DR MARTIN LUTHER KING .
.
Rick welcomes author Ilia Rashad Muhammad to discuss his new book - UFOs and the Nation of Islam: The Source, Proof and Reality of the Wheels, which just came out in September of 2013. .