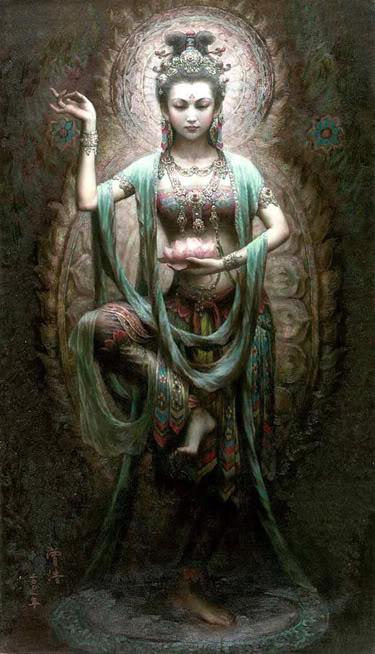 .
Green Tara
Embodying virtuous, enlightened creative activity
and fierce compassion, while offering
swift protection to those in need
.
From this mantra I wanted to sleep :
.
OM is the holy body, speech and mind of Tara.
.
TAPE means liberation from the true suffering, the suffering of samsara, delusion and karma.
.
Tuttari means liberation from the 8 fears, the external dangers, but mainly from the internal dangers, delusions, and also karma.
.
TURE means liberation from ignorance, ego, shows the true cessation of suffering.
Soha means "let the meaning of the mantra take root in my mind."
.
This powerful mantra is dedicated to Green Tara – one of the most beloved of Tibet.
.