.
Shared by alli cat
.
.
2nd pic from yesterday. Mercury having a meltdown
.
Baboon – symbol of evolution of
the human experiment in time.
.
Mercury The Messenger
It was Thoth who brought Tefnut, who left Egypt for Nubia in a sulk after an argument with her father, back to heaven to be reunited with Ra. The baboon is an animal sacred to Thoth.
.
.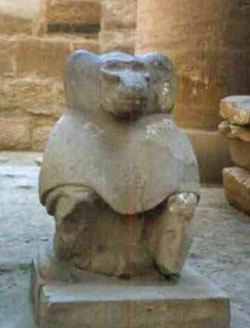 .
"NO" MORE HUMAN EXPERIMENTS ALLOWED
.